Remote Access VPN - Windows Client - ikev1
Problem
Setup Remote Access VPN Connection on Windows 2019 Client

Prerequisites
- VPC is already configured and Source NAT is present
Steps
1. Enable Remote Access VPN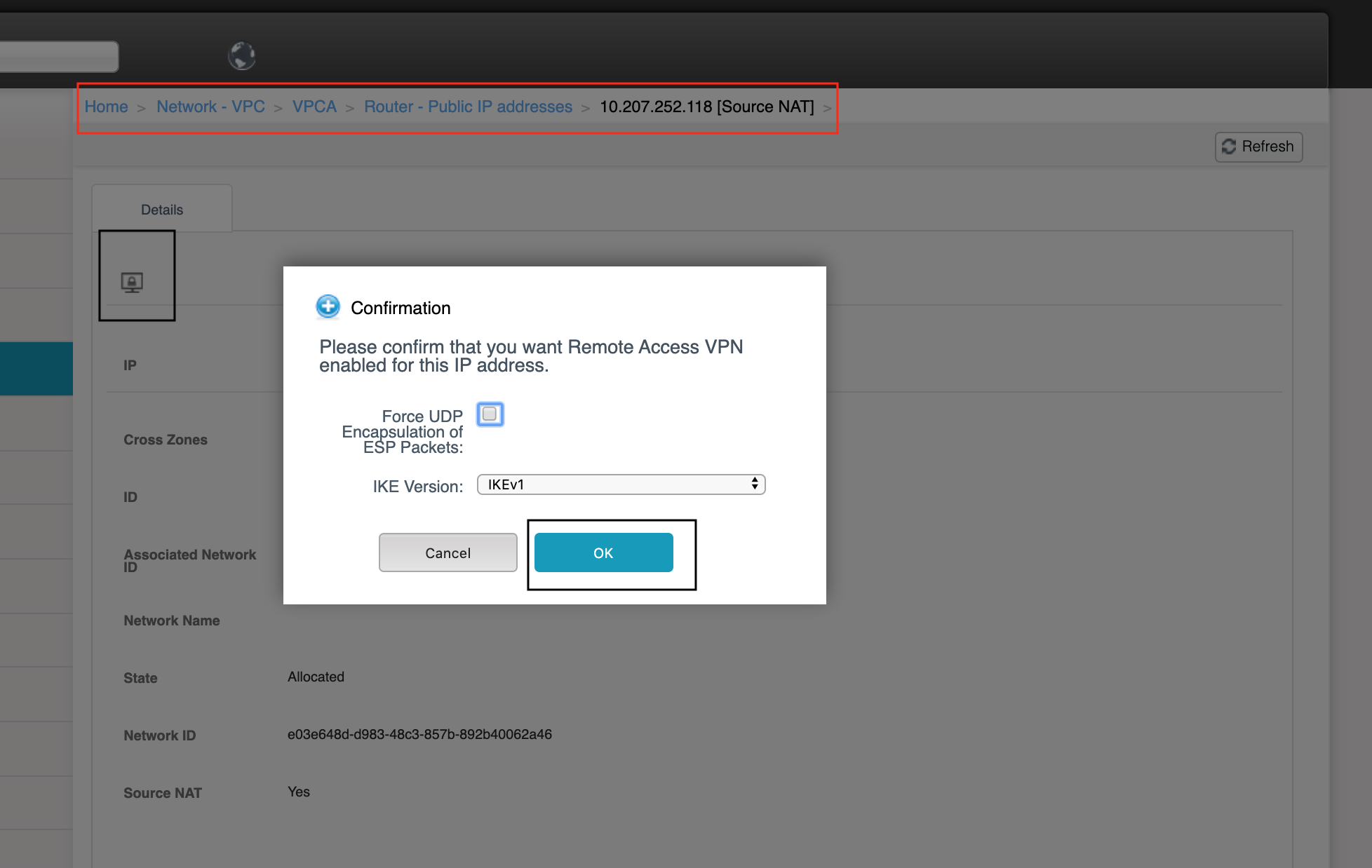 2. Wait for IPSec pre-shared Key and Save it.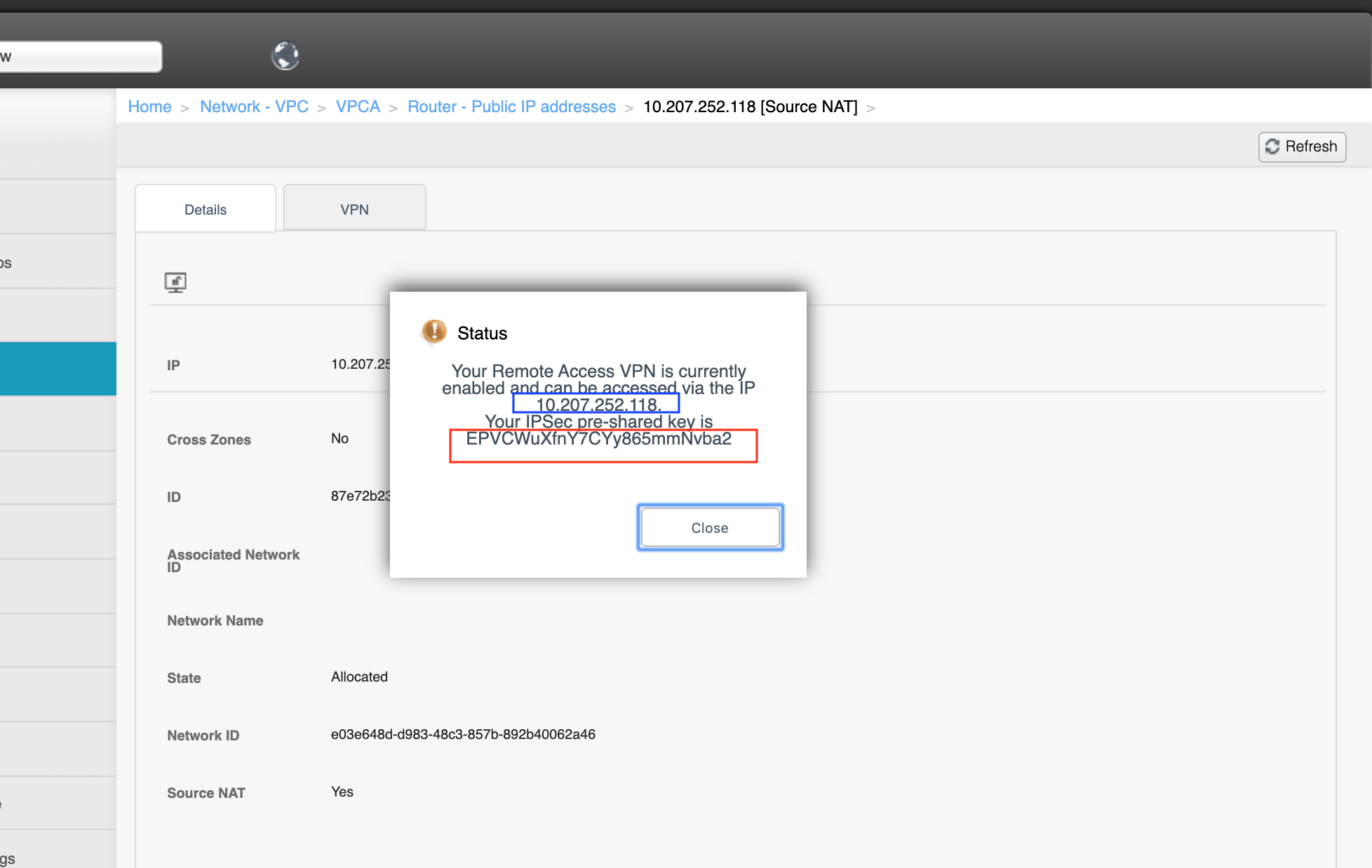 3. Login to Windows Box and Navigate to VPN Connection.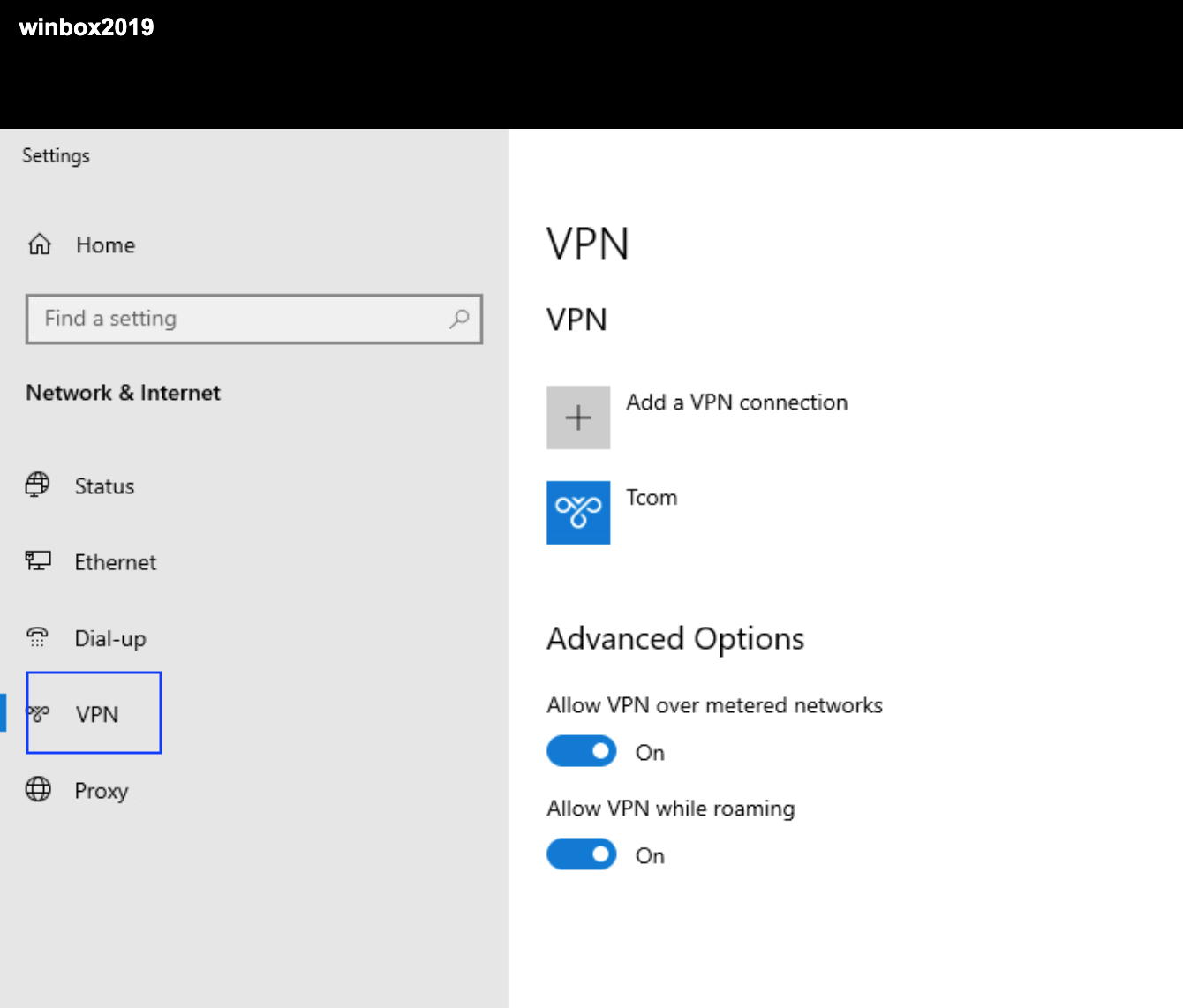 4. Setup with require details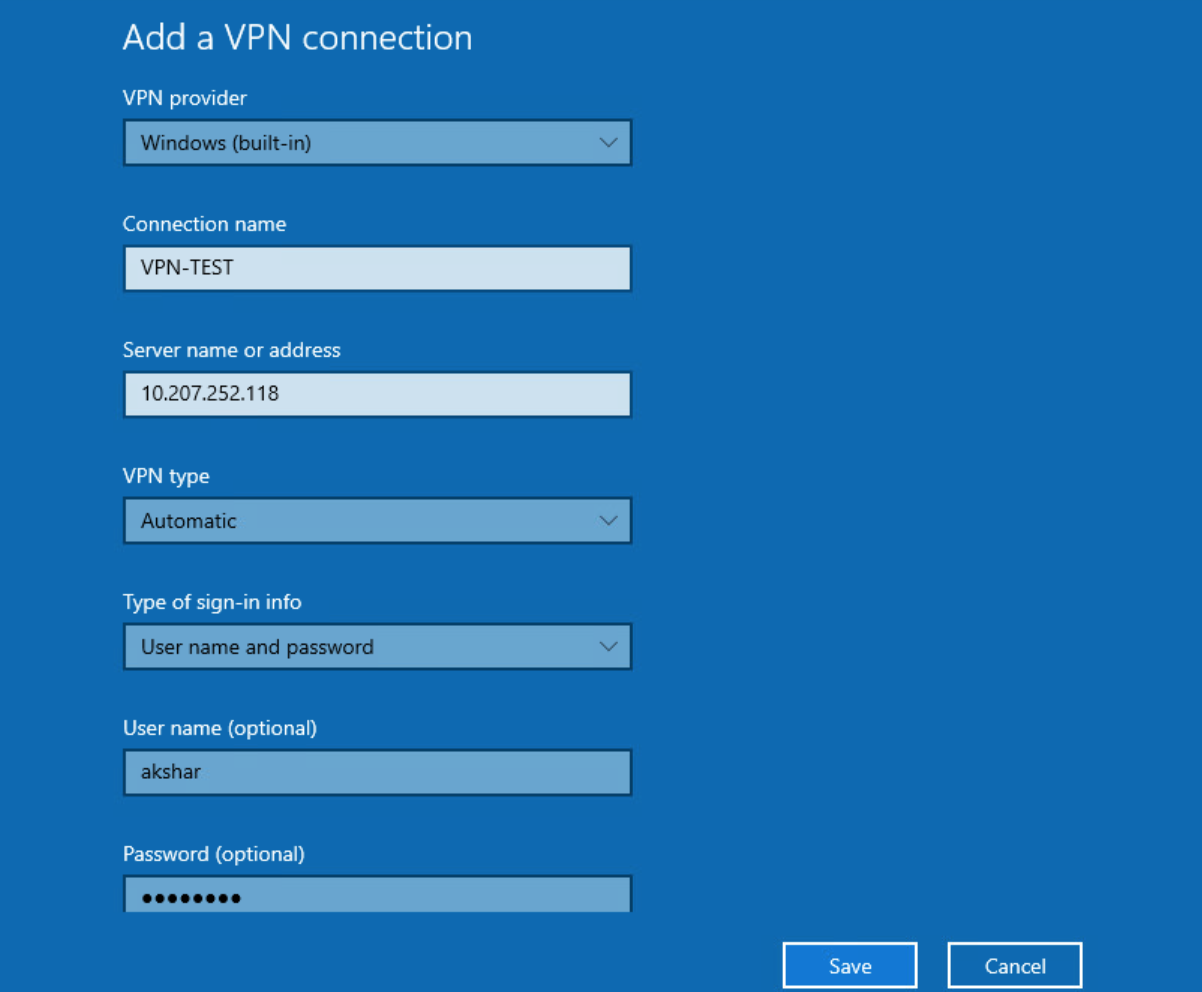 5. Verify created VPN Connection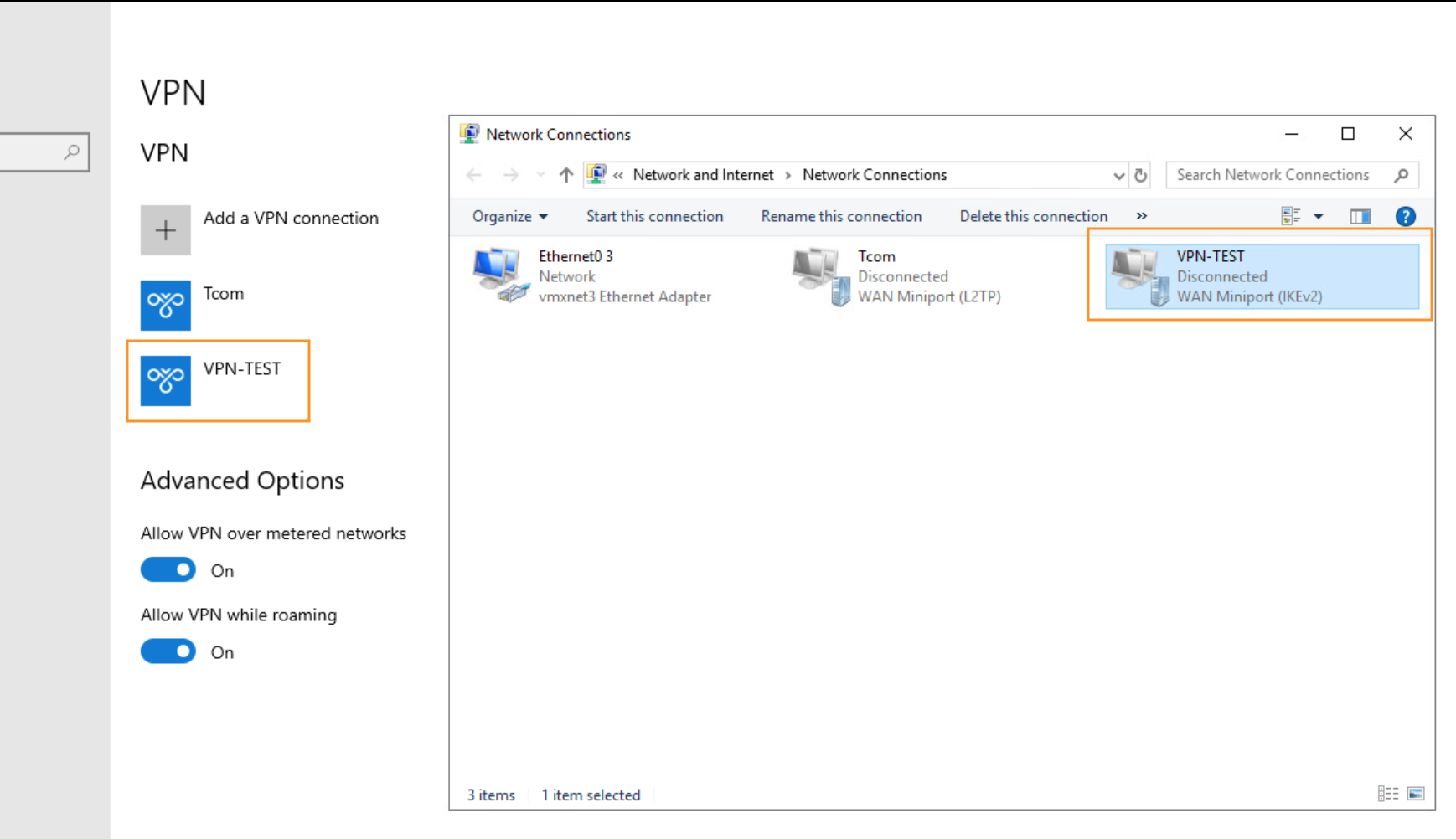 6. Once above Connection is visible then click on Properties and Configure as below,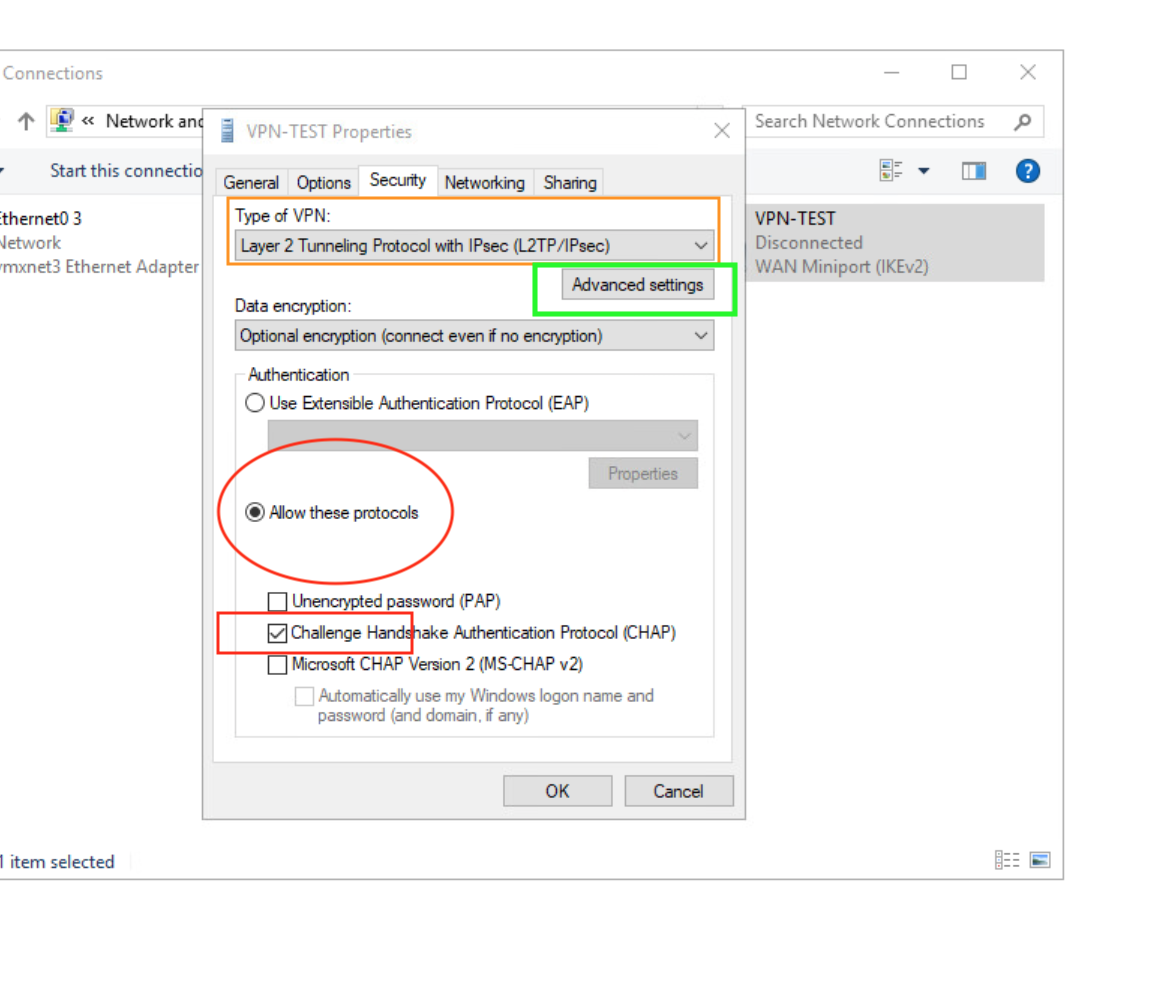 7. Click on Advance as shown above image (green box) and Fill it with the pre-shared key which was obtained in Step 2.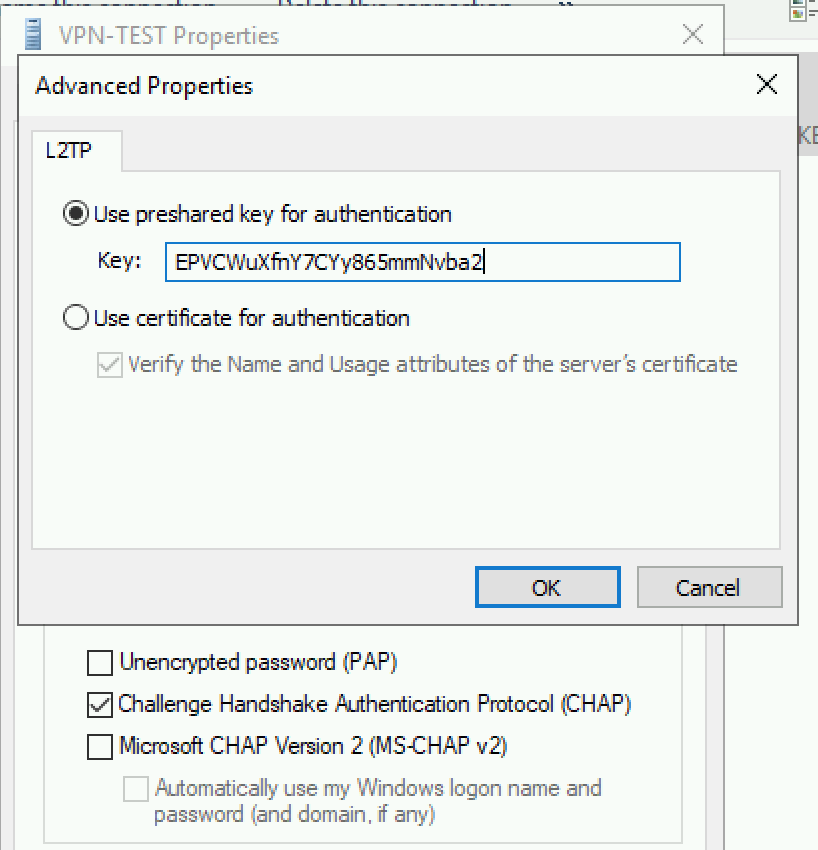 8. Now Connection is created

9. Enable / Connect the newly created VPN connection
10. Check VMs which are available in this VPC

11. Let's ping and verify the connection
Document ID:
360039318871
Product:
RoviusCP
Version:
4.11.0
Operating System:
Windows
Zendesk Ticket ID:
71145