Signing Up as a Reseller Administrator
Registering as reseller administrator with CPBM starts with signing up as a reseller in CPBM. To sign up as a reseller, do the following:
1. Access the CPBM Logon page.
2. Click the Sign Up tab.
3. Under Select the type of account you want to sign up for, click Select for the re-seller customer type.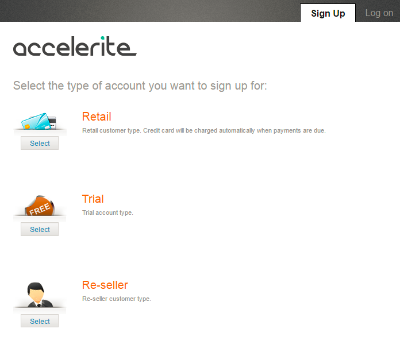 4. In the Email verification page, enter your email and the words provided by the reCAPTCHA service. Click Submit.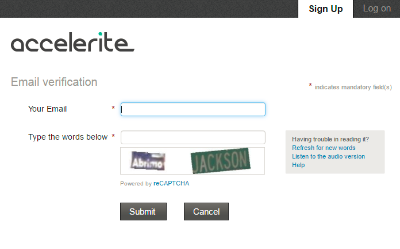 The message that an email has been sent to you with the registration link is displayed.