Uploading Logs and Files to support case
Accelerite brings a new and improved upload facility to enable faster and secure uploads of files and logs to your Support cases. Follow the instructions below to access this option from the Accelerite Support Portal.
1. Login to support portal and click on "My Requests" sub menu from "My Support"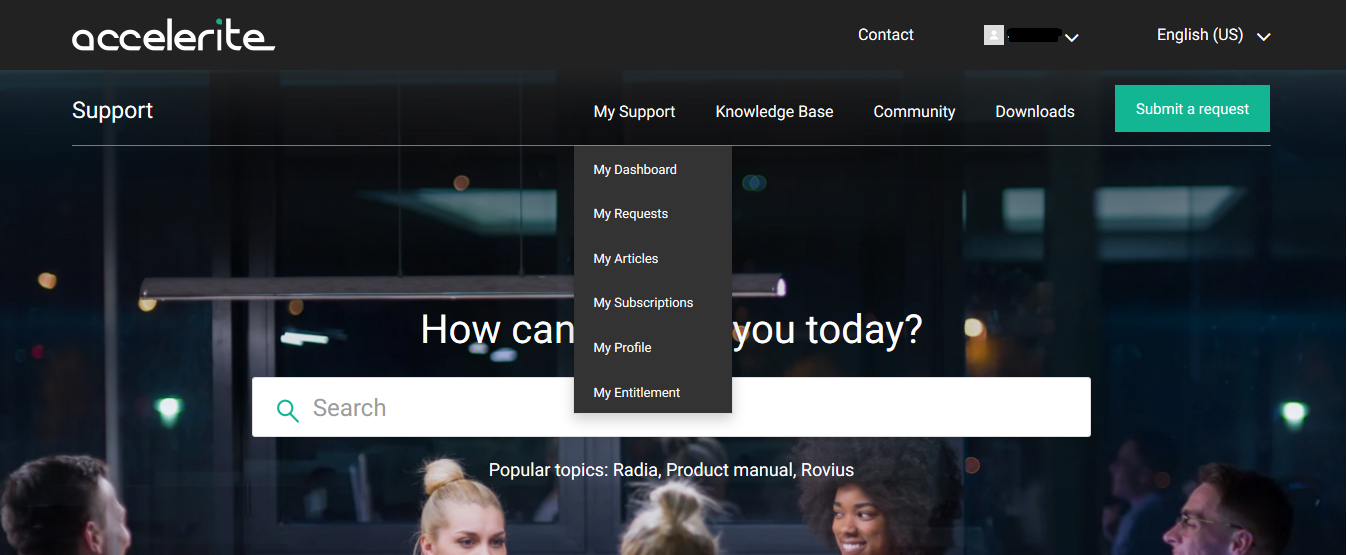 2. The list of tickets created are shown, refer the below screenshot. Click on the ticket and open the ticket comment history.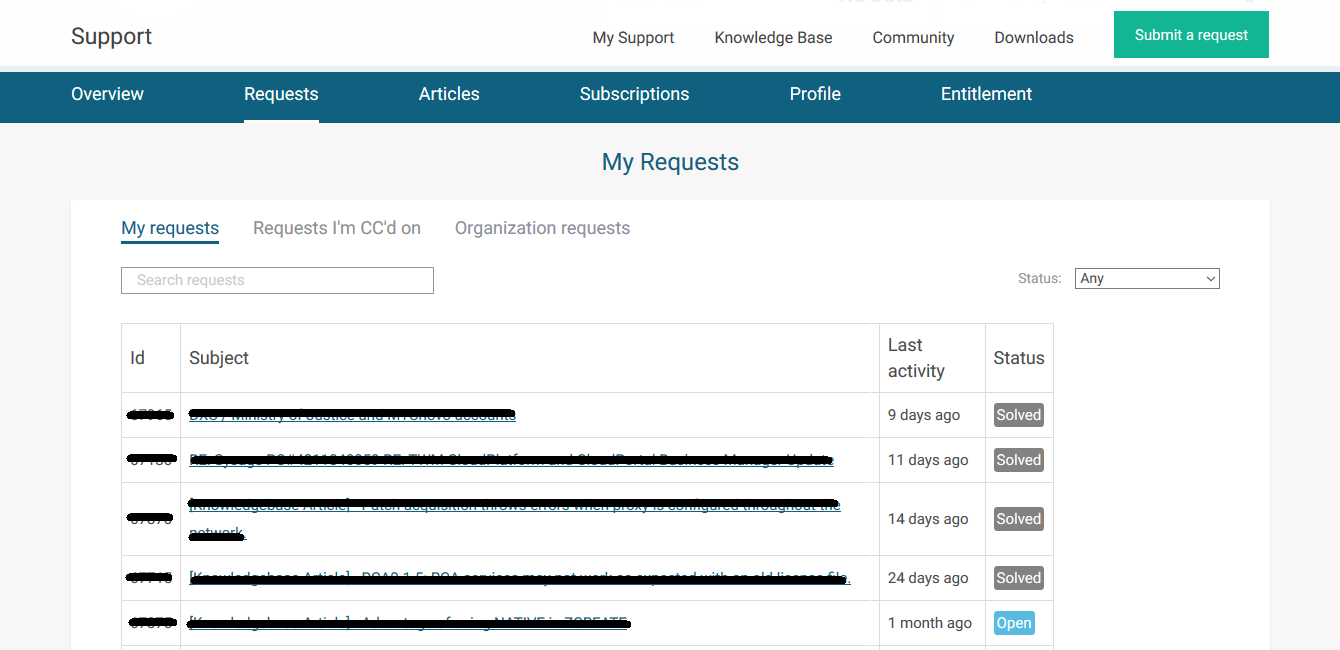 3. Navigate to the bottom of the ticket history as shown in below screenshot. Click "Add file here" option and browse for the file you wish to upload. After selecting the file you wish to upload and click on "Submit".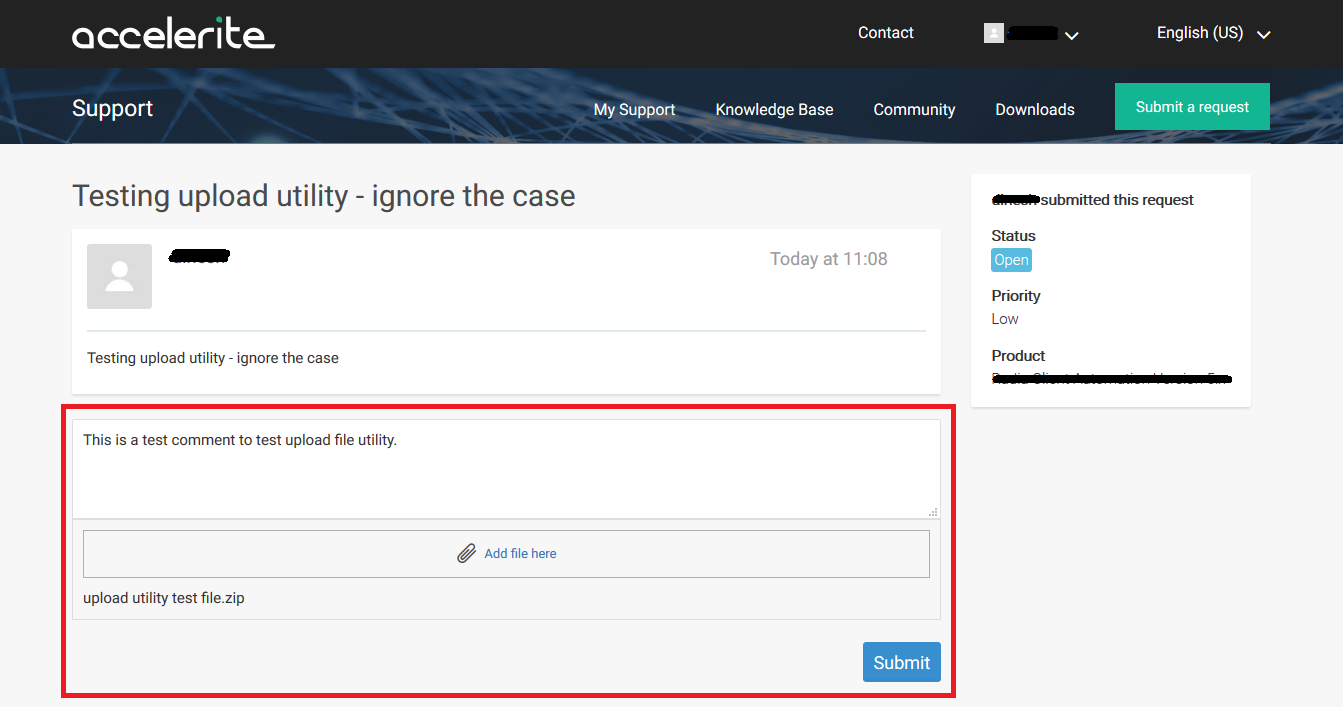 4. Popup will show the progress of the file "upload". Once file is uploaded you will see a message on the popup and page will refresh. Do not close the window while uploading the file.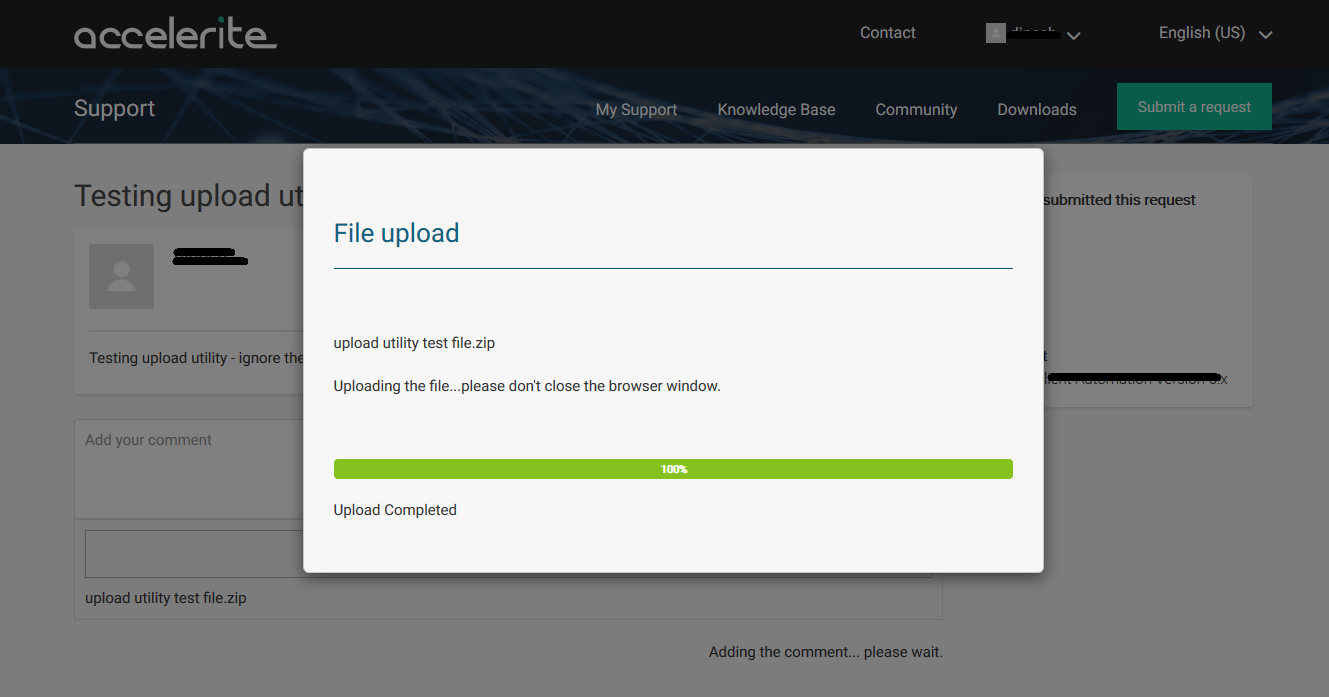 5. Once successful, comment will be posted as seen below.